Plumbing Installation and Repiping Services
Whether you need a new faucet installed or are working on a home renovation project including plumbing for a whole new bathroom or outdoor kitchen, we are your trusted plumbing professionals.  Interested in leasing space in a new building, and need estimates for plumbing work to meet ADA requirements, or change the plumbing layout of the existing kitchen to meet your business needs?  Looking to relocate your existing water heater or washer/dryer set up to a different spot in your home, or even install a dog wash station?  Let our team provide you, or your general contractor, peace of mind in knowing your plumbing, whether it be for water, gas, waste, or venting, will all be addressed by our reliable craftsmen.
 One of the benefits of working with Stollwerck Plumbing & Sewer for your installation needs is our attention to detail.  From the moment you call, we want to get to know you and your project, to ensure we are addressing all your plumbing needs.  Your project isn't just another job ticket with Stollwerck Plumbing, but an actual testimonial of our services and workmanship for years to come in your home or business.  We want your toilet is installed just right, not slightly askew.  Your shower control handles should be level and supported properly.  Even the plumbing behind the wall, or in the crawl space should be cleanly installed with an eye on the future needs for service work – to ensure subsequent maintenance plumbing service will not be complicated by the original install.  Another advantage with Stollwerck Plumbing is our focus on remodeling/ renovation projects, rather than new construction.  New construction is easier, as you are laying out/installing pipe, drains and vents per building plans, without any sheetrock or cabinetry in the way.  Our team finds the remodeling/renovation side of things more challenging when integrating the new plumbing into an existing plumbing system and adapting the new lines/ fixtures to fit withing pre-existing walls, tile, cabinetry, or shower enclosures.
Stollwerck Plumbing & Sewer serves the greater Mukilteo/Everett area from Lynnwood and Bothell to Whidbey and Snohomish.
Comprehensive Plumbing Installation
 What can Stollwerck Plumbing do for me?  Not only will we perform the work according to schedule, we assist in sourcing, ordering, and installing everything from the shower pan, to your new soaker tub, to the perfect faucet to complete your new kitchen.  Pot-filler? New sink? Taller toilet?  Want to upgrade your shower with a combination handshower/rainhead?  Looking for that new, classically inspired faucet to match your vintage bathroom?  There are so many manufacturers and style options when it comes to upgrading fixtures – let our team help you with your journey.  Will the new shower system I want require installation of a new shower valve?  Is there enough room under my kitchen sink for the new, larger waste disposer I want, with my current dishwasher lines and faucet lines?  Does my outdoor firepit need gas supply lines run out to it?  Will I need to re-locate/ adjust the height of the drain to accommodate the new bathtub I want to install?  We enjoy working with clients and their general contractors in providing code compliant water, waste and gas plumbing, in the proper stages, for carpentry, sheetrock, tiling/flooring, and even landscaping in some installations, to be easily performed.
Replace worn, corroded or dated fixtures and plumbing to:
Once again love the sight of your kitchen or bathroom
Keep important living spaces modern and enhancing the value of your home
Renovate and update your home with additional sinks and customized bath fixtures
Turn part of your home or outbuilding into a rentable apartment, shop, studio, or other new livable space
Create a mother-in-law unit or outdoor kitchen
Provide automated faucets to assist people with disabilities
Lower or raise the height of sinks, shower heads, and toilets currently at awkward positions
Save water with new, attractive water-conserving faucets and toilets, and more…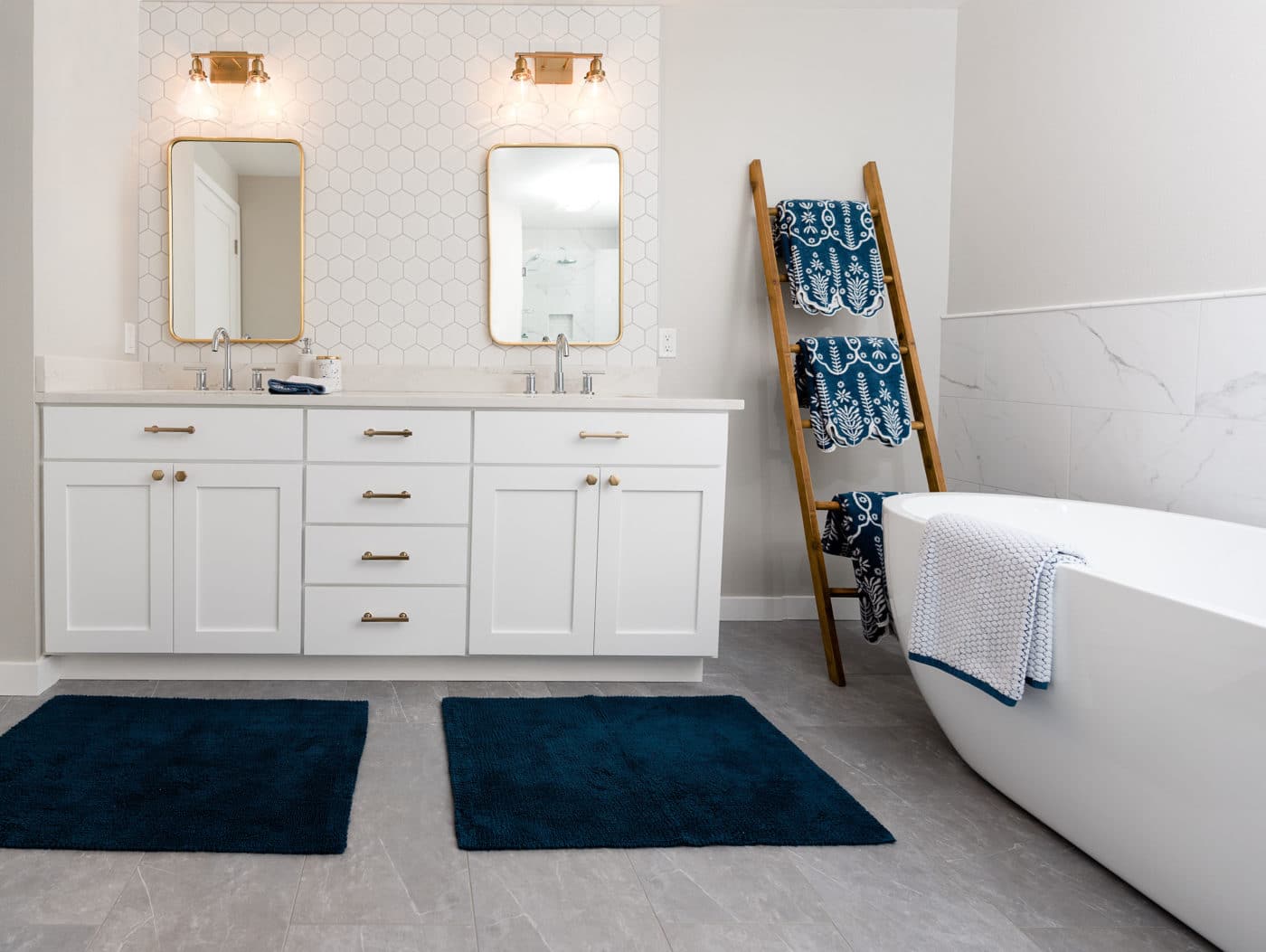 When installing new water or gas service during a remodel or renovation, not only does a plumber determine proper location and support system for supply lines for water or gas, they also calculate and install the proper drains and vents, to keep the system functioning properly.  Accounting for hydraulic pressures and gas venting, our professional plumbers ensure waste water flows out and waste gasses are vented properly.  This is essential to guarantee there are no dangerous concentrations of waste gasses, no backflows caused by improper grade of drains, and no pipe blockages due to airlocks.
Do you have a toilet that seems to always leak, no matter how many rebuild kits you've tried?  Or you want to increase the height of the toilet to meet or exceed ADA requirements?  Or, you want to improve your water efficiency and increase the flushing power all in the same toilet?  Stollwerck Plumbing & Sewer's installation includes removal and disposal of your old toilet, cleaning and inspection of the existing flange, installation of your new toilet, new bolts, new supply lines and new wax ring.  We also neatly caulk and seal the base of the toilet to ensure code compliance.  Not sure which new toilet is right for you?  Our professional team will provide you with information and options, based on use, size of bathroom, product availability, and product reliability, which will help you decide on your new throne.
Why Repiping Matters
 Tired of trying to soak those big pans in a double kitchen sink and they don't fit?  Looking to have new countertops installed and want some ideas for new kitchen sink, bar sink, bathroom vanity sink options?  Have a great mud room, but its time for the old, stained utility sink to be replaced with a deeper one you can wash the dog in?  Stollwerck Plumbing is happy to assist in your search for the perfect replacement sink, or new sink for your project, and provide expert installation. 
 Property owners may decide to repipe a plumbing system for a variety of reasons. Some of the most common include:
Desire to upgrade the plumbing system by installing newer model pipes
Fears of lead, rust, or contaminants in existing older plumbing
Cost-effectiveness of repiping rather than repairing multiple leaks in the existing system
A significant building renovation requires repiping in order to accommodate remodeling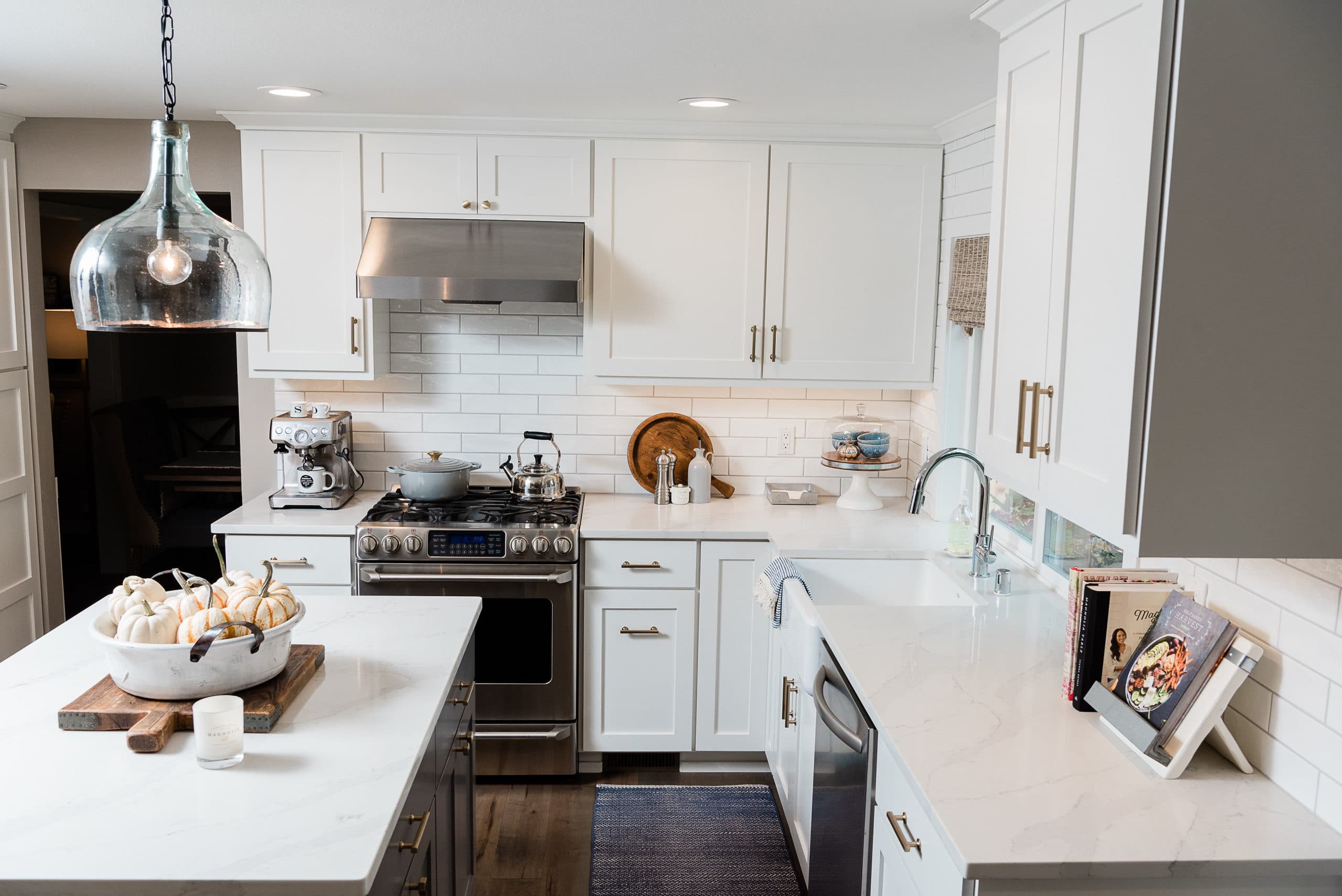 Additionally, the repiping process may assist a property owner considering placing a residential property on the real estate market.
For example, between 1978 and 1995, builders installed inexpensive polybutylene pipes in many homes and apartments around the United States. This material proved unsatisfactory because naturally occurring chemicals in water eventually seep into the pipes, causing them to grow brittle. Polybutylene pipes frequently develop numerous minute fractures and these piping systems sometimes develop recurring water leaks, a liability to your home.
Plumbing repairs may not prove cost-effective in this situation. Real estate agents usually recommend completely replacing polybutylene pipes before listing the property or proceeding to a closing.
Letting a home's plumbing go into disrepair can both threaten the home and the health of your family. Leaks or bursts can cause structural damage, rot, black mold, and more – affecting both property and well-being. Old piping materials can also create unhealthy water over time by leaching chemicals. And old piping can corrode, causing constant clogging and draining problems.
Stollwerck Plumbing & Sewer will fully analyze the situation and give you the most cost-effective solution. And we complete the work quickly to minimize the impact on your life.
Give us a call to discuss your options and give your system an evaluation.
The Repiping Process
During repiping, a qualified plumbing professional will inspect the entire plumbing system, identify the type of pipes, and replace faulty or unwanted sections of pipe with completely new material approved by the property owner.
In some cases, repiping involves the complete replacement of all the pipe used within a residential plumbing system. In other cases, repiping involves replacement of only a specific problem area.
Although the process of repiping may prove expensive, this project typically saves property owners money over the long term. Instead of paying for property damage caused by recurring water leaks, and paying for frequent plumbing repairs, customers obtain value from the installation of new, long-lasting pipes.
Repiping a plumbing system when necessary ultimately proves more cost-effective than delaying this process and takes care of all the recurring problems found in older plumbing.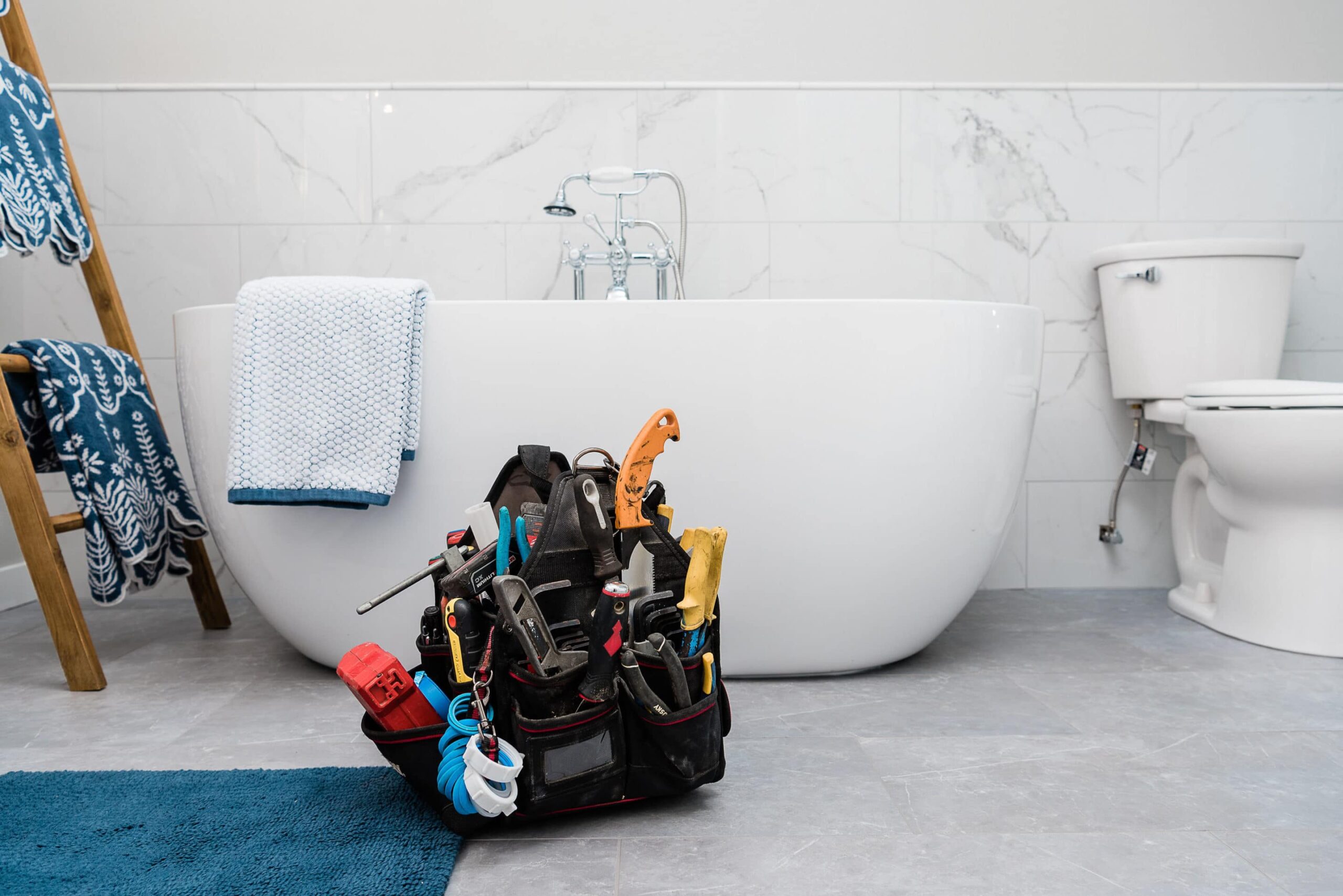 Professional Plumbing Installation
 Tired of trying to soak those big pans in a double kitchen sink and they don't fit?  Looking to have new countertops installed and want some ideas for new kitchen sink, bar sink, bathroom vanity sink options?  Have a great mud room, but its time for the old, stained utility sink to be replaced with a deeper one you can wash the dog in?  Stollwerck Plumbing is happy to assist in your search for the perfect replacement sink, or new sink for your project, and provide expert installation.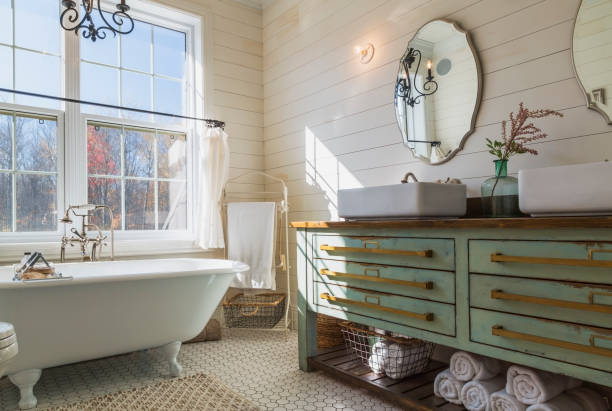 Today's technologies and options for new shower and tub fixtures are mind-boggling.  Do you want a rainshower with body sprays?  Maybe a steam shower with handheld wall mount shower options?  Do you want that beautiful roman tub filler to perfectly match your shower trim?  Are you interested in a digital spa shower system that you can control by push button, remote or voice, with presets?   Do you want a shower that remembers the settings the next time you shower?   Not only practical these new technologies are water saving and safety focused.  Professional plumbing installation by Stollwerck Plumbing is key to ensuring your new fixtures will not only function properly, but also are covered under warranty.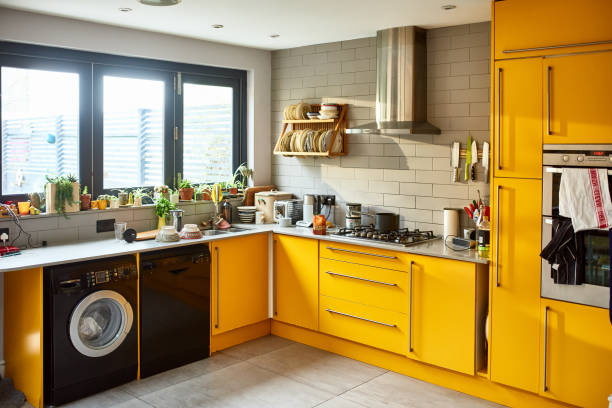 Time for a new washing machine or dishwasher?  Did the installers from the store tell you they can't connect the new washing machine or dishwasher to the water supply, because the connection is old, doesn't shut off, or is not compatible with the new supply lines?  EEEEKKK!  Time to call Stollwerck Plumbing to install a new angle stop, laundry valve or outlet box, or ensure your drains are all plumbed properly – depending upon your individual needs.   Our team wants to make sure you can safely shut off water supply to your washing machine or dishwasher in case of equipment failure.  We also want to protect your home against any plumbed drain issues – to prevent mechanical blockages caused by improper plumbing and more importantly, to prevent sewer gas from entering your home through an incorrectly installed drain.
  Correctly installed plumbing systems are the framework for a safe and healthy home.  Providing you with clean water for drinking, bathing and washing, a reliable and vented drainage system to remove the waste water from your home or business, and a secure network of gas lines to supply all your gas fixtures with consistent flow, and proper venting for exhaust, is Stollwerck Plumbing & Sewer's highest priority.  When what you see matters, and what you can't see behind a wall, in a ceiling, in a crawlspace, or even underground, matters even more.   Call us today for all your quality plumbing installation needs! 
"Say what you'll do and do what you say"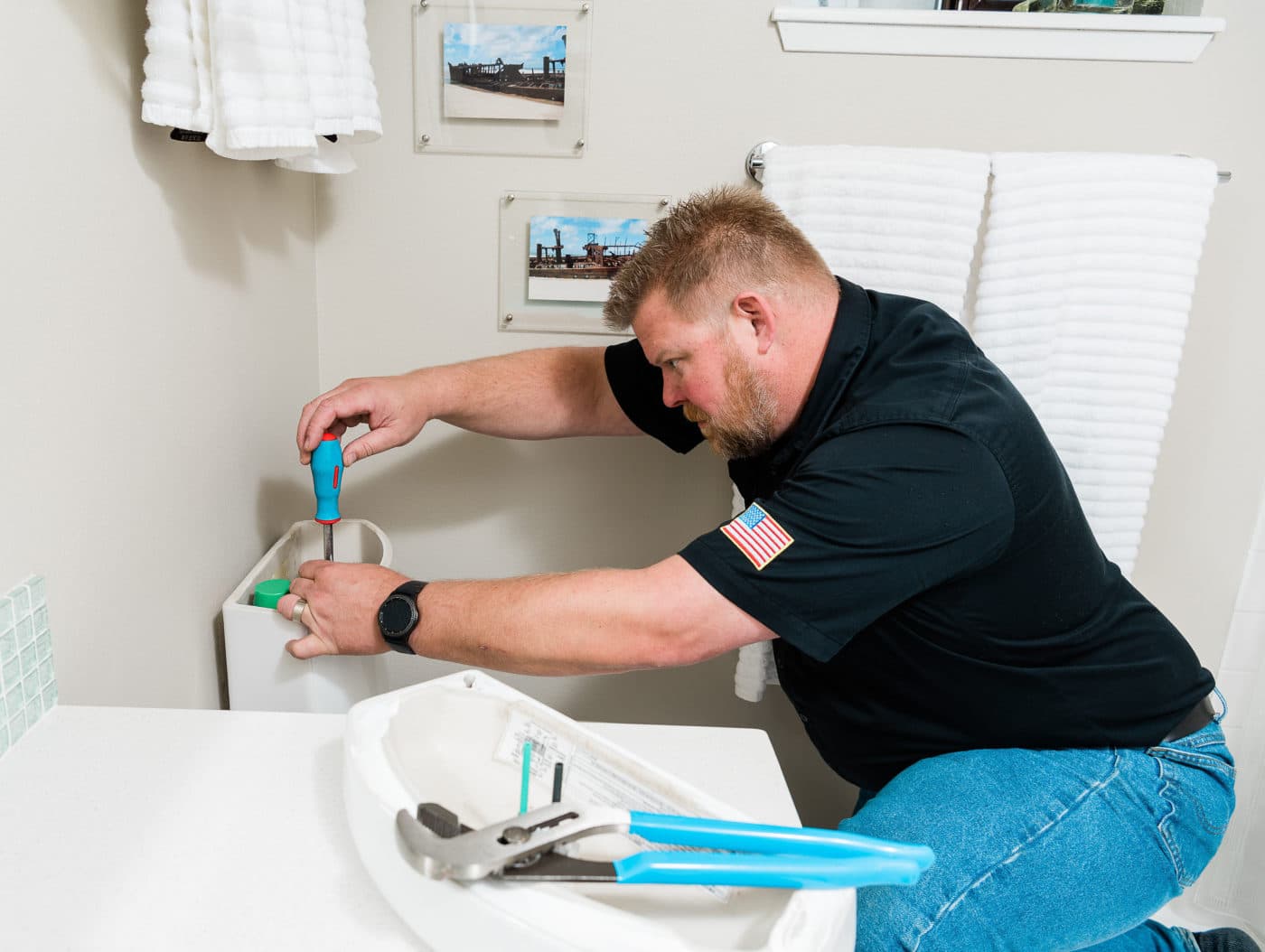 While it may be safe for a DIY home improvement enthusiast to undertake small repairs like a leaky faucet or a slow drain, trying to take on larger plumbing projects and more invasive repairs could end up costing more time and money… and probably more than one swear word.
Our service is not only quick and painless, it also includes a guarantee on our labor for 1 year… something unheard of in our industry. We value quality above all else.
System Maintenance
Stollwerck Plumbing and Sewer's preventative upkeep and maintenance services are engineered to prolong the functional life of the pipes, drains and other components in your plumbing system in order to minimize the necessity for costly plumbing repairs.
Water damages a house quicker than you can imagine. A slow leak can be silently deteriorating the structure of your home, encouraging rot and black mold.
Regular maintenance even before a big problem hits is the best way to ensure the longevity of your home and avoid nasty surprises. No one wants to sell a home or do a remodeling project only to find damage hiding in the walls, floors, and foundation of their home.
Highly Qualified
Our team includes only fully licensed and insured plumbers, and no contractors. Further, we are a commercially licensed plumber, which means we're able to provide our customers with the broadest scope of plumbing service options available for the most stringent of demands and standards.
Our client base includes many residential management companies that are responsible for ensuring smooth operations in apartment buildings and other multi-unit residences. They can't afford to have shoddy work or parts. These professional managers trust us to help them stay on top of keeping their plumbing in top health to keep their tenants happy, and so can you.
Every plumber in Stollwerck Plumbing and Sewer is a licensed plumber who's qualified to handle all of your residential or commercial plumbing needs. This is extremely rare in an industry where many plumbing companies utilize both contractors and unlicensed employees as part of their plumbing team.
We focus on top expertise at all times and with all jobs.
Liability Insurance
Washington State requires all plumbing companies to carry a certain amount of liability insurance. Stollwerck Plumbing and Sewer carries insurance well over that state-mandated amount. This adds an additional level of protection for our customers and enables us to participate in larger or more complicated projects that many of our competitors can't take on.
Our Promise To Customers
At Stollwerck Plumbing and Sewer, customer satisfaction is our most important priority at all times. We use premium parts, replacement components and other products from top manufacturers because we want the work we do for our customers to last.
We make all manufacturers' product warranties available to our customers, and we stand behind the work we do with a 1-year guarantee on labor. Most plumbers who offer warranties on labor offer only a 90-day guarantee, at most.
Since we first opened our doors for business two decades ago, Stollwerck Plumbing and Sewer's motto has been, "Say what you'll do, and do what you say."
We believe in being completely up front and honest with our customers. We'll never try to sell you plumbing services that you don't need. Before we begin any work on your project, we'll present you with a detailed estimate for our services, and if you don't understand why we're recommending a particular service option, we'll be happy to address that recommendation with you.
When you choose Stollwerck Plumbing and Sewer, you'll be working with a company that offers high-quality service and consumer protections.
From Bothell and Lynnwood, to Everett, Whidbey, and Snohomish.
We'd welcome the opportunity to tell you more about ourselves, so call us today.
Neglect, dis-use, and lack of known history with your plumbing and sewer systems can result in unexpected repair costs.  Proactive planning for repairs can give you peace of mind.  Call Stollwerck Plumbing & Sewer to evaluate, consult, and help plan your repairs, to mitigate the unexpected surprises in your home – (425) 374-3909!
Diagnosing Plumbing Issues – Over 20 Years of Experience in the Mukilteo/Everett Area
Over time, all mechanical systems experience normal wear and tear, and will need repairs performed and portions replaced, to continue operating in a safe and sanitary manner. Your water, sewer, gas lines, and venting system work together to keep your home and office supplied with fresh water, remove wastewater, provide a safe energy source, and properly vent waste gases. Stollwerck Plumbing & Sewer performs installation and repair work on all your faucets, drains, waste disposers, and water heaters. If repairs will end up costing more than a new fixture, or you are unsure in which faucet you want, or which water heater that best fits your needs, we can offer recommendations, purchase, and install trade exclusive fixtures to benefit you with our contractor savings. Our evaluation process of analyzing why your current repairs are necessary may reveal root evidence of larger plumbing & sewer issues. This comprehensive diagnosis of your systems will help you schedule and budget for those future maintenance requirements. Drain cleaning, tub/shower installation, designing supply and waste lines for your remodel, water main and side sewer installation and repairs, water heater repair and installation, natural gas line installation/repair, and commercial business plumbing – all these, and more, are plumbing and natural gas services provided by Stollwerck Plumbing & Sewer.
You can't fix a plumbing problem if you don't know exactly what that plumbing problem is.
Stollwerck Plumbing and Sewer uses sophisticated diagnostic tests and sometimes state-of-the-art video camera inspections to pinpoint the exact causes of our customers' issues. Whether it be in plumbing or sewer line repair, in the house or outside it, we'll find the problem.
That way, we're able to zero in on the precise repair that you need. We aim to resolve your issue the very first time we address it, and to do it right, from the beginning. We use quality parts and products, and your home will get the full attention of our in-house expert plumber, so that the work we do for you will last.
Stollwerck Plumbing were amazing!! I couldn't be happier with the complicated job they did in my home.
They ROCK!!!!
Ric New
Stollwerck Plumbing did a great job for us and got our hot water back on ASAP. I will call them again when needed.
Steve Layman
These guys were responsive, professional, and got the sink fixed at half the price of the other guy.
Ryan Weisse
The Best Local Plumber in Greater Everett
We are Local: 
We Are Looking for Residential/Journeyman/Service Specialists for Plumbing!
Incentive Plan – DOE! Hiring Bonus: $15K D.O.E. for Journeyman, up to $5K for Apprentice D.O.E. NO VAX status required – its your own business, not ours.
Local, family company seeking reliable and motivated person who wish to work a full-time, steady schedule in the Everett, Mukilteo, Lynnwood area.
No trips to Seattle, no weekends, no "on-call" shifts!
Competitive non-commission based wages.
Our company focuses on friendly service and repair calls, remodeling/renovations, and professional drain cleaning – no new construction.
Our motto is simple – "Say what you'll do, and do what you say." Our philosophy is to provide every client with the same service level we would for our own parents -fix it correctly, at a fair price, with the correct materials for the job.
All Residential/Journeyman/Service Specialist Plumbers must have current WA State license. We require a valid driver's license, and reasonably clear driving record. We expect punctual attendance, clean and professional appearance, with motivation to work efficiently with attention to detail. We require good communication skills with clients and co-workers, desire for learning new processes in the industry, and ability to drive responsibly in traffic. Candidates must meet ability to lift 15-80 lbs. as required for moving equipment/ materials.
Experience: Residential/Journeyman/Service Specialist – 1-2 years. Trainees: DOE
Typical work hours: 7:30am-4:30pm, Monday through Friday. 30+ Hours per work week guaranteed.
Full Time Employee Benefits: Great Hourly Pay, Paid Time Off, Paid Health insurance (with option to add dependents at employee cost)/ Basic Life/ AD and D, SIMPLE IRA retirement plan, Uniform allowance (hoodies, hats, shirts, work jeans and boots), Company iPad, Company cell phone, newer work truck, and BONUSES!