Uh-oh. The in-laws will be here tomorrow for a visit, and the downstairs bathroom sink and tub so slow draining. I will never hear the end of it if I don't get this fixed!
"Pool Parking" at my house means parking the car in the seasonal lake that seems to develop in my driveway every time we get a good rain.
Holiday dinner party at my house in 2 hours, and the kitchen sink will not drain, even after trying one of those plastic zippy drain cleaners from the big box store – help!
When you are having trouble with slow drains, it is time to call in pros with expertise in drain cleaning services – who can both clear clogs inside the pipes and make any necessary repairs all in the same trip! Stollwerck Plumbing & Sewer is happy to share over 25 years of plumbing experience with residential and commercial property owners. From that smelly drain to the slow draining shower, trust us to get you back to living your life, quickly, and dependably.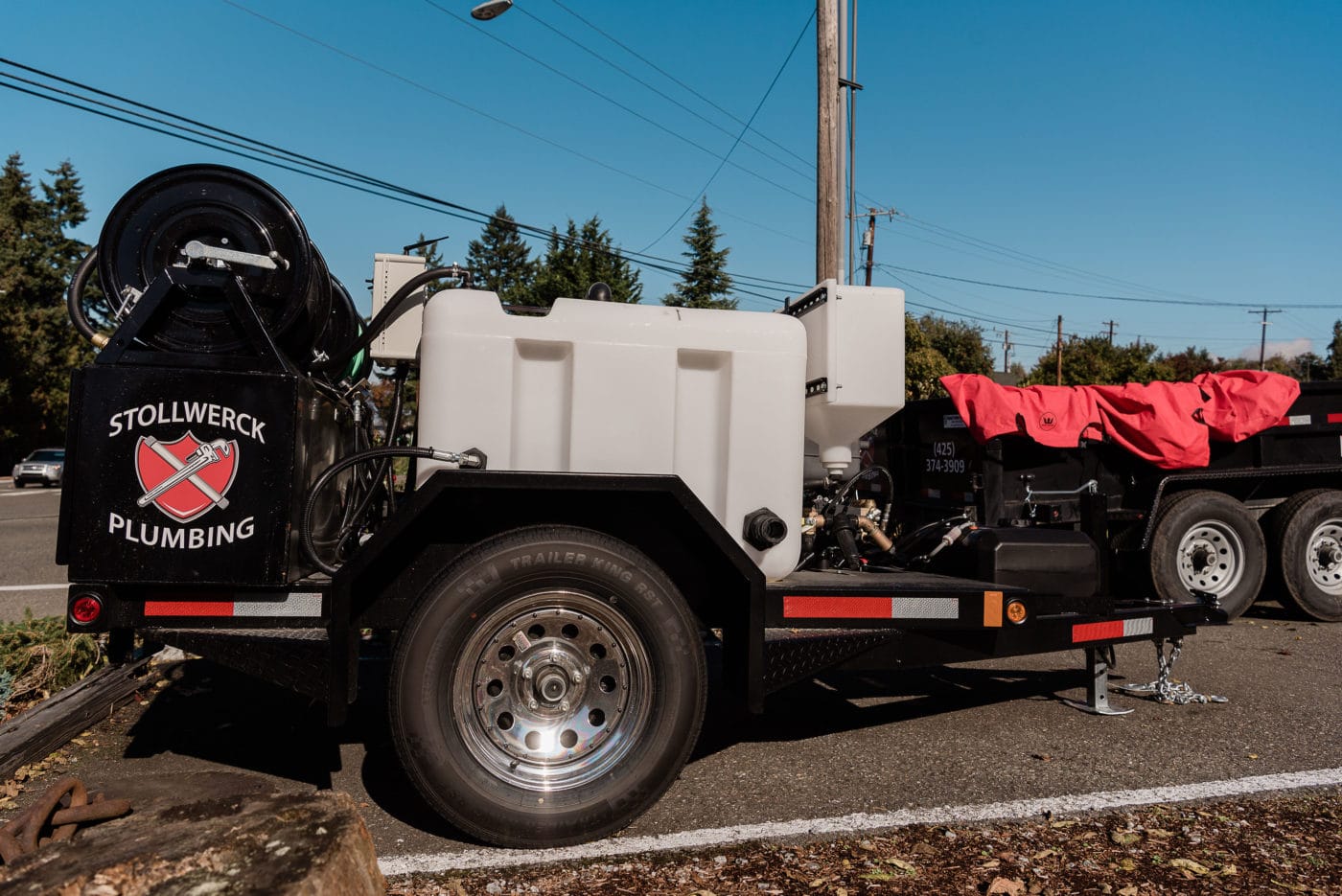 New
Drain I
nstallation or
Replacement 
Often, drain cleaning exposes an issue with the drain line itself, or regular municipal maintenance of the public lines may reveal issues with your drains. If you are working on a renovation to your home, and determine you need drain lines installed or moved to accommodate new fixtures, its time to call the plumber!  Stollwerck Plumbing & Sewer provides professional installation, repair, or replacement of your drain and vent system.  Whether it be ABS, brass, copper, galvanized iron, or cast iron, we can replace damaged segments of pipe, tie new lines into your existing plumbing systems, or determine if a new design would best suit your needs.  Our plumbers will ensure your drains are up to current code standards, to allow you peace of mind that the right materials are being used in the correct applications.
Emergency Drain Cleaning
Slow draining showers and slow draining sinks always seem to clog up and become completely blocked at the worst of times.  Backed up drains create quite the predicament, and need to be addressed quickly, to prevent water damage to your home or business.  While vinegar, baking soda, and hot water can help keep an already clean drain line clean, all they do behind a serious clog is add to the pool of gunky water to be dealt with.  Harsh chemicals should never be used on a clogged drain, as they not only compromise the pipes themselves, they can be dangerous to anyone working on the pipes after the chemicals are introduced to the lines.  Stollwerck Plumbing provides local dispatch and local responsive plumbers to unclog your Snohomish County drains.
Other Drain Maintenance Services
Drain Cleaning work relies on the condition and quality of the entire drain system, including not only drain lines, but sump pumps, sewer ejectors, digesters and condensate units.  Stollwerck Plumbing is prepared to work on all aspects of your drain system, to ensure your total drain system is functioning at an optimum level.  Regular maintenance and inspection of your drains can save you hundreds, if not thousands of dollars, in repairs and restoration work.
Professional Drain Cleanout Services Near Me
Serving all areas from Mukilteo to Lynnwood, Bothell to Edmonds, Montlake Terrace to Everett, Lake Stevens to Snohomish or Marysville to Whidbey Island, Stollwerck Plumbing is your drain service company! Give us a call at (425) 374-3909 to solve your drain problems.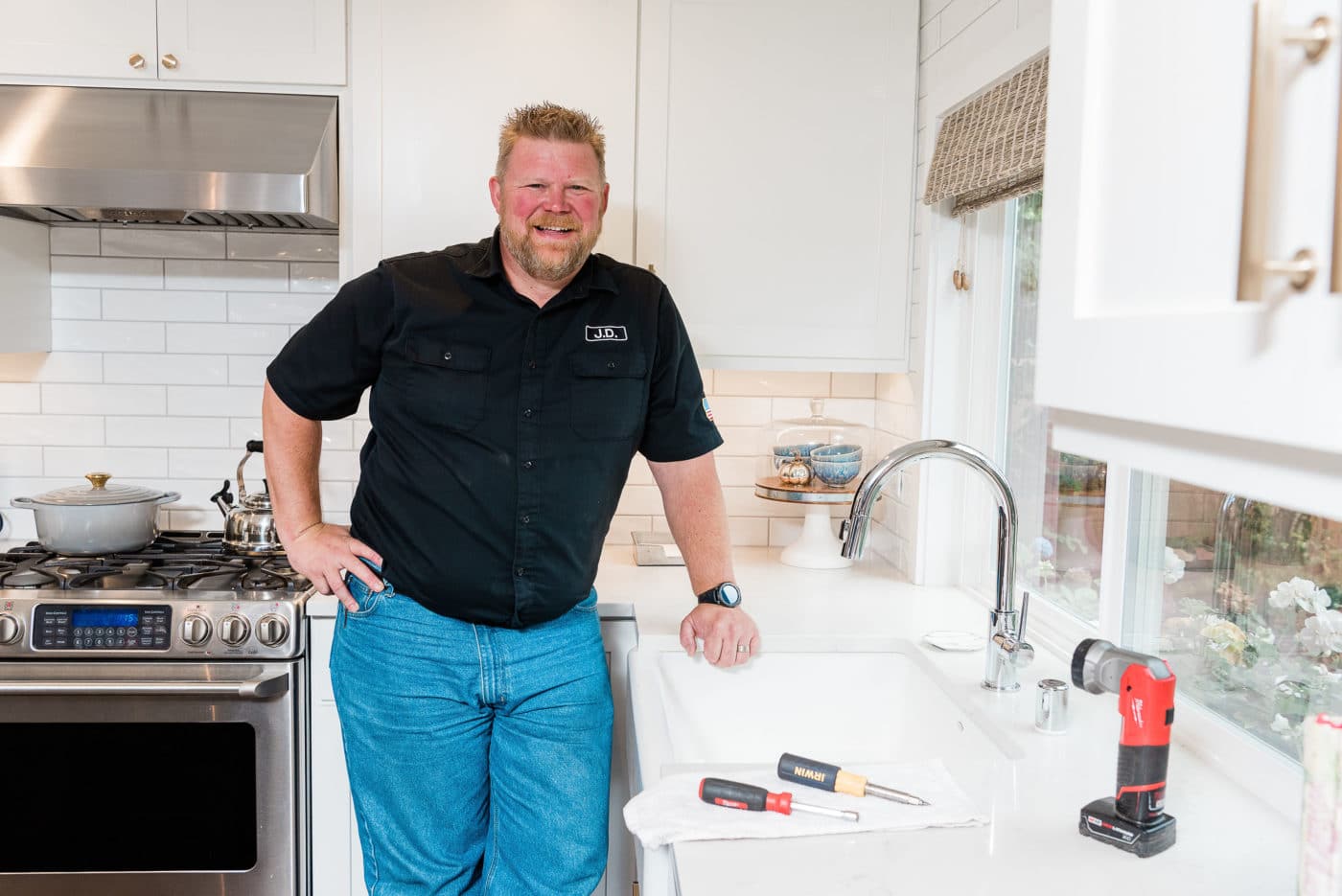 Best Drain Cleaning Services Company | Why People Choose Us
Our fully licensed plumbers have years of experience at not only clearing drains but also providing quality drain repairs! We excel in analyzing the problems with the drains in your existing plumbing system – everything from a clogged line, to an improperly installed vent, to, well, the "how the heck did that get installed that way?" drain. Drain cleaning is a fine art. There is a specific skill set developed to learn the "feel" of how the drain cleaning cable reacts to various blockages inside the drain, and how to clear the blockage, without damage to the existing pipe. Stollwerck Plumbing is outfitted with a wide array of modern drain cleaning equipment, to be able to perform our services with the exact tool for your job. From a closet augur, to high horsepower cutters, to our high-performance hydro-jetter, we can clear any obstructions in your drain lines.
Why can't you tell me how much it will cost to unclog our kitchen sink before you come over?  
Just as when you take your car to the mechanic, and it's "making a funny sound from the front end", drain cleaning may not be as straightforward as you would assume.  The physical clog (which can be composed of grease, hair, roots, sediments or even a missing pair of reading glasses) may actually be a result of a more complex cause (including but not limited to possible mechanical issues with fixtures like waste disposal, broken lines, improperly vented drain, incorrectly installed p-traps, etc.).  Sometimes, the clogged line can be accessed through a properly installed cleanout, and sometimes the clog can only be reached by pulling a toilet, or climbing up onto the roof, to clean through the vent.  All of these factors, and more, need to be taken into consideration to efficiently clean the drain.
Residential Clogged Drain Clearing
Our plumber's full assessment of the drain issues on-site provides you a full estimate, based on a full examination of all issues, before we begin any work on your home. Stollwerck Plumbing doesn't believe in providing gimmicky "one low price" offers, which are a complete disservice to you and your time, by adding on charges and fees, after you thought the drain cleaning was a guaranteed "one low price." Allow our skilled plumbers to completely solve your drain cleaning and drain repair issues with expert service.
Commercial Drain Cleaning Services
Commercial drain cleaning services are a more specialized sort of cleaning, systems themselves are more complex and the demands placed on a commercial drain system are often a larger scale than on a residential line. Whether you are a new tenant in a commercial space and you need your drains cleaned and inspected, you have a commode needing cleared, or you have an older roof drain system needing some love, Stollwerck Plumbing is here to get the job done. Stollwerck Plumbing provides grease trap cleaning, offers video inspection services, and repair or replacement options for the variety of pumps essential to your drain operation. As business owners ourselves, we understand the importance of prompt and courteous attention to your needs, to minimize the impact drain cleaning or repair may have on your daily processes.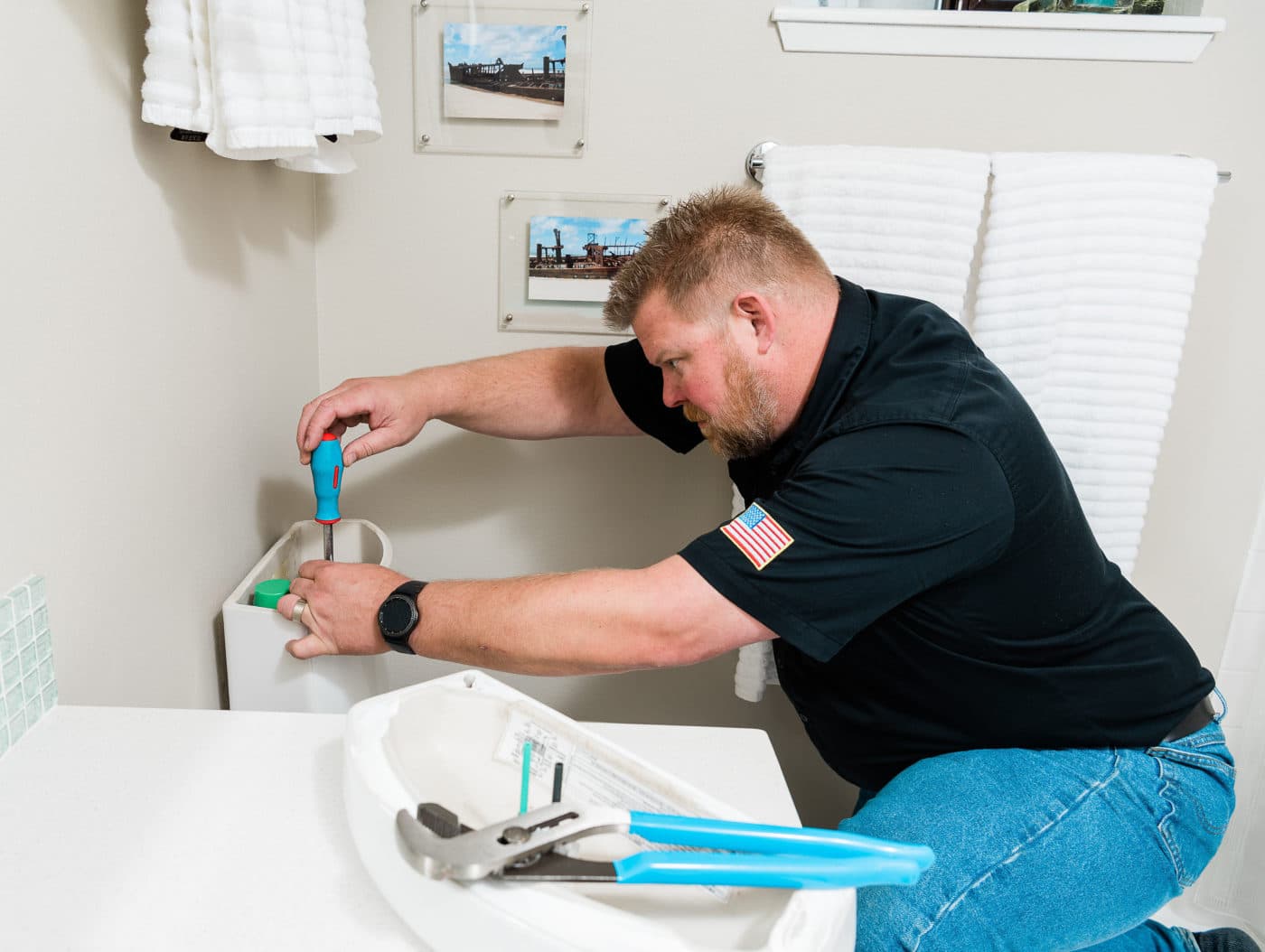 "Say what you'll do and do what you say"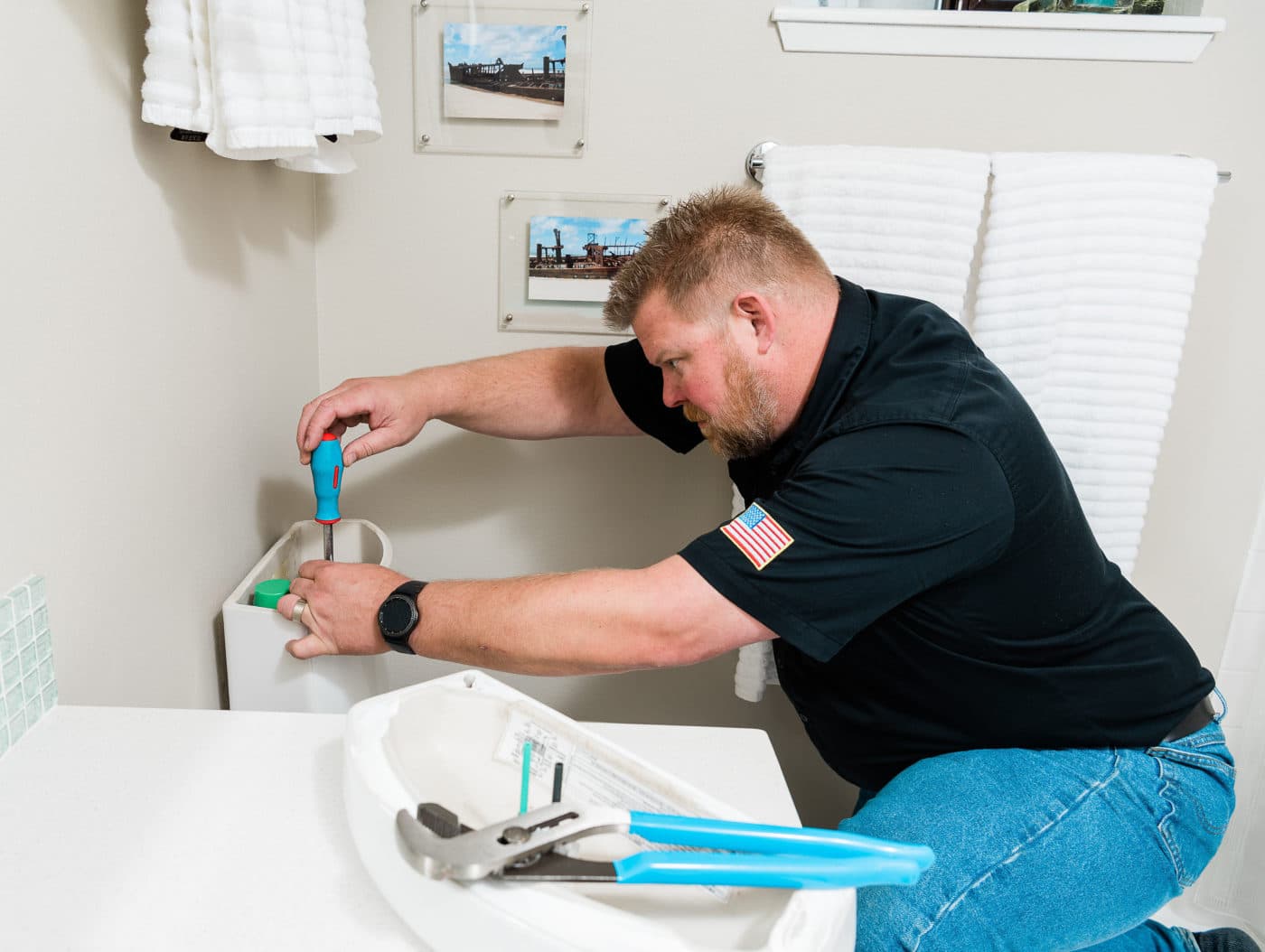 While it may be safe for a DIY home improvement enthusiast to undertake small repairs like a leaky faucet or a slow drain, trying to take on larger plumbing projects and more invasive repairs could end up costing more time and money… and probably more than one swear word.
Our service is not only quick and painless, it also includes a guarantee on our labor for 1 year… something unheard of in our industry. We value quality above all else.
System Maintenance
Stollwerck Plumbing and Sewer's preventative upkeep and maintenance services are engineered to prolong the functional life of the pipes, drains and other components in your plumbing system in order to minimize the necessity for costly plumbing repairs.
Water damages a house quicker than you can imagine. A slow leak can be silently deteriorating the structure of your home, encouraging rot and black mold.
Regular maintenance even before a big problem hits is the best way to ensure the longevity of your home and avoid nasty surprises. No one wants to sell a home or do a remodeling project only to find damage hiding in the walls, floors, and foundation of their home.
Highly Qualified
Our team includes only fully licensed and insured plumbers, and no contractors. Further, we are a commercially licensed plumber, which means we're able to provide our customers with the broadest scope of plumbing service options available for the most stringent of demands and standards.
Our client base includes many residential management companies that are responsible for ensuring smooth operations in apartment buildings and other multi-unit residences. They can't afford to have shoddy work or parts. These professional managers trust us to help them stay on top of keeping their plumbing in top health to keep their tenants happy, and so can you.
Every plumber in Stollwerck Plumbing and Sewer is a licensed plumber who's qualified to handle all of your residential or commercial plumbing needs. This is extremely rare in an industry where many plumbing companies utilize both contractors and unlicensed employees as part of their plumbing team.
We focus on top expertise at all times and with all jobs.
Liability Insurance
Washington State requires all plumbing companies to carry a certain amount of liability insurance. Stollwerck Plumbing and Sewer carries insurance well over that state-mandated amount. This adds an additional level of protection for our customers and enables us to participate in larger or more complicated projects that many of our competitors can't take on.
Our Promise To Customers
At Stollwerck Plumbing and Sewer, customer satisfaction is our most important priority at all times. We use premium parts, replacement components and other products from top manufacturers because we want the work we do for our customers to last.
We make all manufacturers' product warranties available to our customers, and we stand behind the work we do with a 1-year guarantee on labor. Most plumbers who offer warranties on labor offer only a 90-day guarantee, at most.
Since we first opened our doors for business two decades ago, Stollwerck Plumbing and Sewer's motto has been, "Say what you'll do, and do what you say."
We believe in being completely up front and honest with our customers. We'll never try to sell you plumbing services that you don't need. Before we begin any work on your project, we'll present you with a detailed estimate for our services, and if you don't understand why we're recommending a particular service option, we'll be happy to address that recommendation with you.
When you choose Stollwerck Plumbing and Sewer, you'll be working with a company that offers high-quality service and consumer protections.
From Bothell and Lynnwood, to Everett, Whidbey, and Snohomish.
We'd welcome the opportunity to tell you more about ourselves, so call us today.
Neglect, dis-use, and lack of known history with your plumbing and sewer systems can result in unexpected repair costs.  Proactive planning for repairs can give you peace of mind.  Call Stollwerck Plumbing & Sewer to evaluate, consult, and help plan your repairs, to mitigate the unexpected surprises in your home – (425) 374-3909!
Diagnosing Plumbing Issues – Over 20 Years of Experience in the Mukilteo/Everett Area
Over time, all mechanical systems experience normal wear and tear, and will need repairs performed and portions replaced, to continue operating in a safe and sanitary manner. Your water, sewer, gas lines, and venting system work together to keep your home and office supplied with fresh water, remove wastewater, provide a safe energy source, and properly vent waste gases. Stollwerck Plumbing & Sewer performs installation and repair work on all your faucets, drains, waste disposers, and water heaters. If repairs will end up costing more than a new fixture, or you are unsure in which faucet you want, or which water heater that best fits your needs, we can offer recommendations, purchase, and install trade exclusive fixtures to benefit you with our contractor savings. Our evaluation process of analyzing why your current repairs are necessary may reveal root evidence of larger plumbing & sewer issues. This comprehensive diagnosis of your systems will help you schedule and budget for those future maintenance requirements. Drain cleaning, tub/shower installation, designing supply and waste lines for your remodel, water main and side sewer installation and repairs, water heater repair and installation, natural gas line installation/repair, and commercial business plumbing – all these, and more, are plumbing and natural gas services provided by Stollwerck Plumbing & Sewer.
You can't fix a plumbing problem if you don't know exactly what that plumbing problem is.
Stollwerck Plumbing and Sewer uses sophisticated diagnostic tests and sometimes state-of-the-art video camera inspections to pinpoint the exact causes of our customers' issues. Whether it be in plumbing or sewer line repair, in the house or outside it, we'll find the problem.
That way, we're able to zero in on the precise repair that you need. We aim to resolve your issue the very first time we address it, and to do it right, from the beginning. We use quality parts and products, and your home will get the full attention of our in-house expert plumber, so that the work we do for you will last.
I called about 9:30 for service on a leaking copper pipe. Logan arrived about noon, on the early side of the projected arrival time. Two hours later he was finished, having made a clean and professional looking repair. Logan was friendly, informative, professional, and neat/clean in his work. I can and will do some basic plumbing, but this was a job for a pro. I wasn't disappointed.
Ken
We had an excellent experience working with Stollwerck. We had a tricky sewer gas smell that would come and go. J.D. came by and was able to quickly diagnose our issue, much to our relief. Clear communication, clear expectations, and great work. Thanks so much!
Susan Dorsch
Quick, professional, competent, and friendly. The team resolved an issue another plumbing company had completely missed. We now consider Stollwerck to be OUR go to company for any plumbing needs.
S Riley
The Best Local Plumber in Greater Everett
We are Local: 
We Are Looking for Residential/Journeyman/Service Specialists for Plumbing!
Incentive Plan – DOE! Hiring Bonus: $15K D.O.E. for Journeyman, up to $5K for Apprentice D.O.E. NO VAX status required – its your own business, not ours.
Local, family company seeking reliable and motivated person who wish to work a full-time, steady schedule in the Everett, Mukilteo, Lynnwood area.
No trips to Seattle, no weekends, no "on-call" shifts!
Competitive non-commission based wages.
Our company focuses on friendly service and repair calls, remodeling/renovations, and professional drain cleaning – no new construction.
Our motto is simple – "Say what you'll do, and do what you say." Our philosophy is to provide every client with the same service level we would for our own parents -fix it correctly, at a fair price, with the correct materials for the job.
All Residential/Journeyman/Service Specialist Plumbers must have current WA State license. We require a valid driver's license, and reasonably clear driving record. We expect punctual attendance, clean and professional appearance, with motivation to work efficiently with attention to detail. We require good communication skills with clients and co-workers, desire for learning new processes in the industry, and ability to drive responsibly in traffic. Candidates must meet ability to lift 15-80 lbs. as required for moving equipment/ materials.
Experience: Residential/Journeyman/Service Specialist – 1-2 years. Trainees: DOE
Typical work hours: 7:30am-4:30pm, Monday through Friday. 30+ Hours per work week guaranteed.
Full Time Employee Benefits: Great Hourly Pay, Paid Time Off, Paid Health insurance (with option to add dependents at employee cost)/ Basic Life/ AD and D, SIMPLE IRA retirement plan, Uniform allowance (hoodies, hats, shirts, work jeans and boots), Company iPad, Company cell phone, newer work truck, and BONUSES!