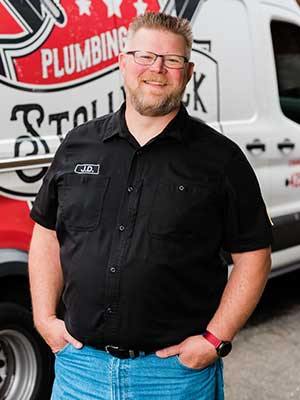 J.D. Stollwerck
Owner / Operator, Licensed Journeyman Plumber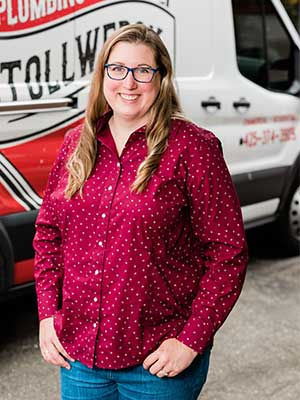 Christina Stollwerck
Office Manager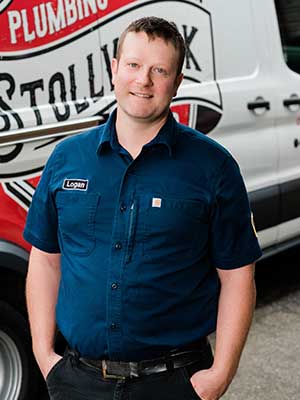 Logan Veenstra
Plumbing Technician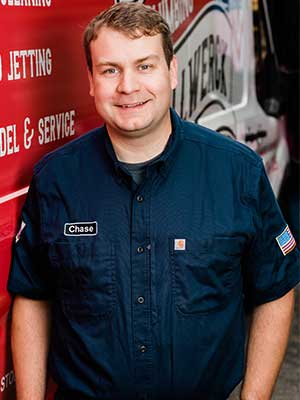 Chase Goldie
Plumbing Trainee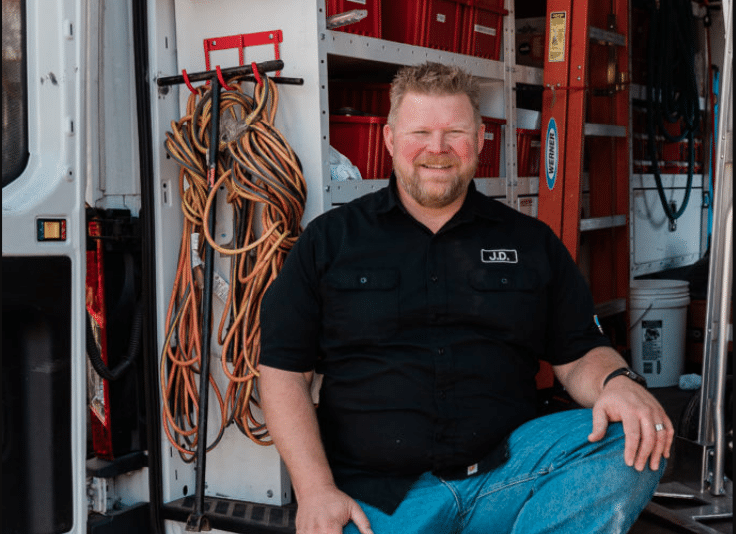 I'm J.D., Owner/Operator of Stollwerck Plumbing and Sewer – a culmination of a lifelong passion.
Starting at the age of 16, I was already framing houses. I worked my way through high school and college, building things with my own hands. After earning a BA in history from WWU, I realized that being a craftsman was my only job-related passion… and teaching in a classroom wasn't. So I decided not to continue on with my teaching endorsement.
While I was pondering my next move, my best friend, who was running a plumbing/sewer company in Seattle, offered me a job until I figured out my next move. That is when I was introduced to commercial plumbing. Quickly developing a fascination with new construction and designing/installing commercial waste & potable/non-potable water systems, I became a plumber.
My father was another great influence.
Until my late teens, I worked alongside my father in all facets of food, beverage, and retirement housing management. I was always watching and learning and working.
My father's militaristic teaching of proper communication and manners was impressed upon me as a youth. Later, I also absorbed the customer service skills in business that he lived by. These factors have allowed me to successfully serve many happy clients over the years since starting Stollwerck Plumbing and Sewer.
I continue to have the same passion for my craft and for working with homeowners, property managers, and commercial clients in the greater Mukilteo/Everett area. I personally stand behind everything we do. We have over 75 years of combined professional experience.
Call us today for any of your plumbing, sewer, and natural gas line needs.
Meet Christina Stollwerck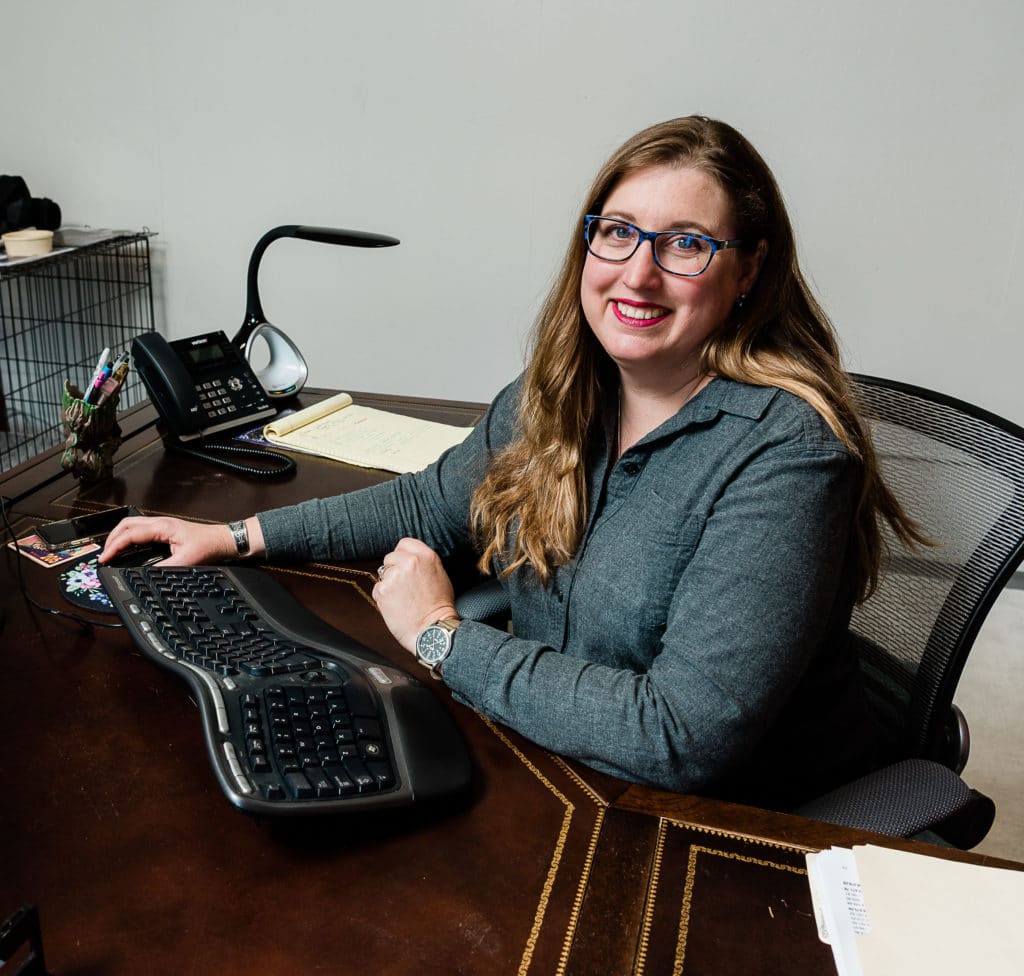 Christina was born and raised in Auburn, WA, attended Green River and graduated from University of Washington.  She moved up to the Everett area after graduation, to start a family, and raised two wonderful daughters.  Her prior career as a Commercial Title Officer provided her experience in research of various property types, collaboration with wide range of clients, and project management and resolution skills.
As Office Manager at Stollwerck Plumbing & Sewer, Christina works with our team to provide support for all office functions and help grow our business through social media platforms and participation in local community events.
Christina believes in efficient, effective communication to provide customers, vendors, and co-workers with timely feedback and practical information.   After work hours, Christina and JD enjoy spending time exploring the U.S. on their motorcycle, playing with their dogs, and travelling.
Meet Logan Veenstra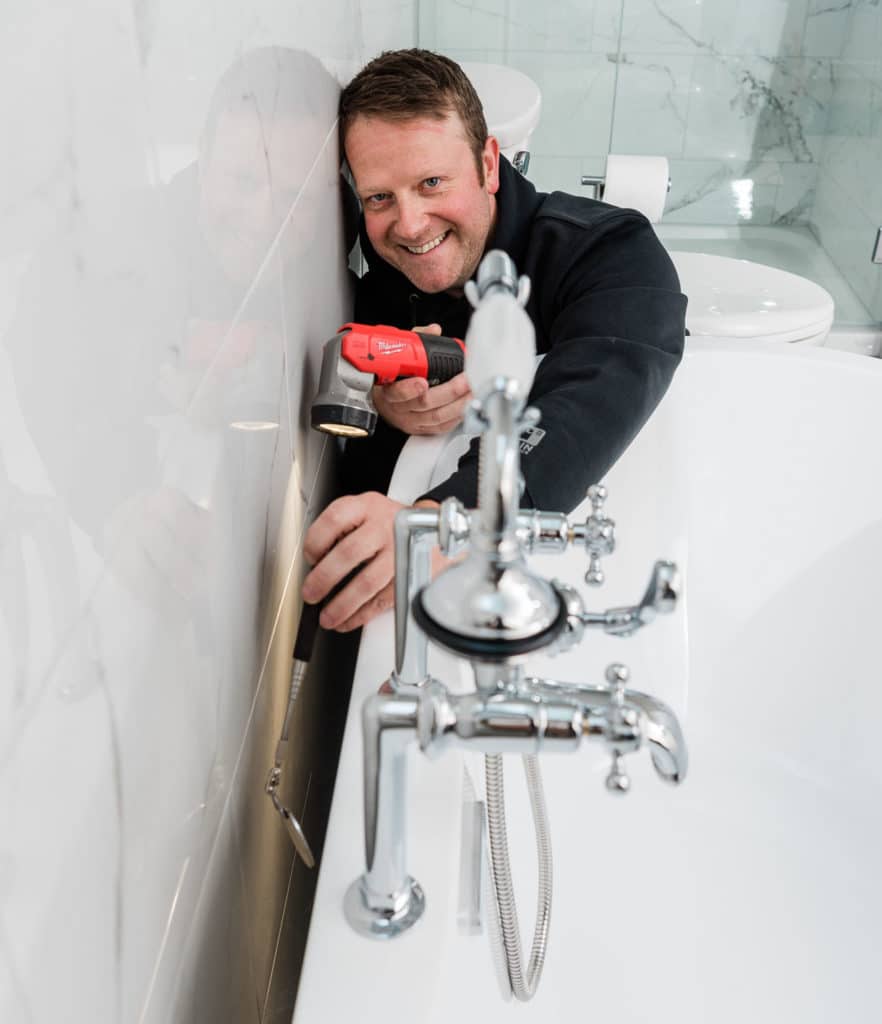 Logan was raised in Everett, with college days in both Montana and at WSU.  Logan is a Plumbing Technician at Stollwerck Plumbing & Sewer, working to grow and develop his trade.  Along with furthering his education through required training classes, Logan attends product-specific presentations, to fine-tune his knowledge.
Consistently engaging with both clients and staff, Logan creates valuable customer experiences on each job.  Logan believes in working hard every day to apply critical problem-solving skills to issues for both our clients and our team.
"Plumbing is one of those things that most people take for granted until it fails.  I believe we can do a great job providing a quality experience to those who need us."
Chase Goldie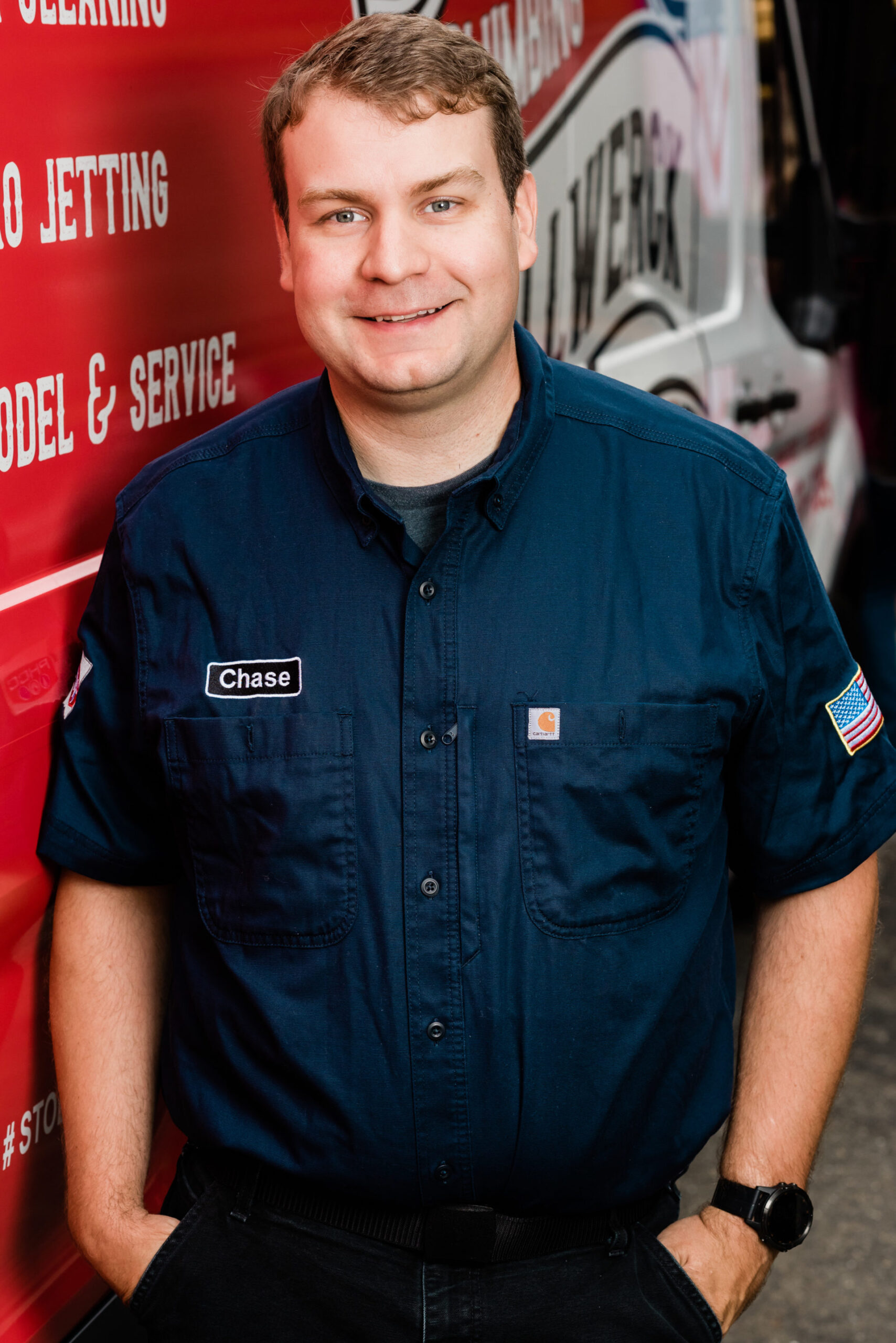 Chase Goldie, from Woodinville WA, joins the Stollwerck Plumbing team for a career change and to further his interest in professional trades. Chase enjoys exploring the backroads, hiking, woodworking, backpacking and cooking in his spare time in the great PNW!